In-Between Fresh: Post-Workout Body Wipes That Fight the Funk
by Na'Tasha Jones
Picture this: You've just finished a glorious summer run. You've hit your goal pace and crushed your miles. You're feeling accomplished, feeling high off endorphins and happiness, and feeling...well, funky. The problem is, now you've got things to do, it's going to be a minute before you can get to a shower, and walking around smelling like Oscar the Grouch is not an option.
Not to worry, we've got a solution. These cleansing, post-workout body wipes can freshen you up in no time, get rid of pesky, problem-causing bacteria, and hold you until you can make it home to a long, hot shower.
This extra-thick wipe (4x thicker than a baby wipe) is designed to be used like a disposable washcloth. It also states that it's "proven to kill 99.9 percent of germs, while leaving skin feeling clean, fresh and moisturized." If it's going to be a while before you make it to a (real) shower, this is the option for you. Alcohol and paraben free.
Photo: Shower Pill
At a cost-effective price point of $3 per package of 20, these aloe-infused wipes moisturize while removing makeup, sweat and dirt without taxing your wallet. 100% vegan.
Photo: elf cosmetics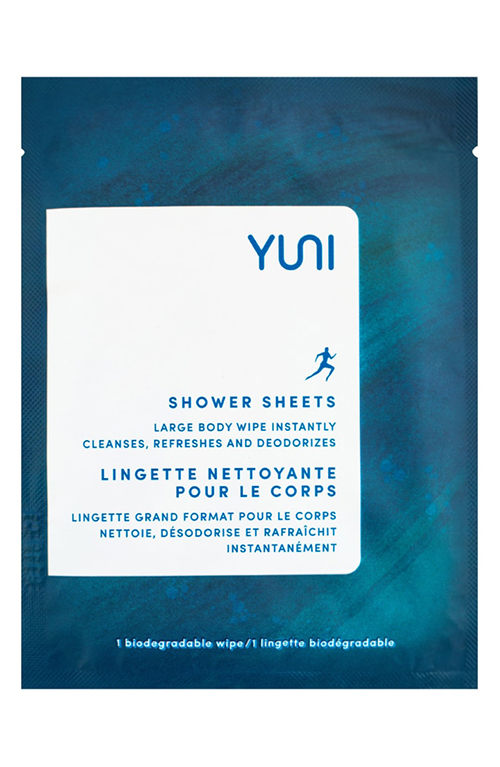 One wipe is all you'll need with these larger sheets. Neem leaf extract deodorizes, calms skin and soothes inflammation; aloe softens skin; green tea protects cells from damage and signs of aging; peppermint leaf essential oil reduces bacterial activity on the skin; and essential oils refresh and energize. Vegan; paraben-free; sulfate-free; phthalate-free; SLS-free; formaldehyde-free; petroleum-free; mineral oil-free; synthetic color-free; synthetic fragrance-free; GMO-free; gluten-free.
Photo: Yuni Beauty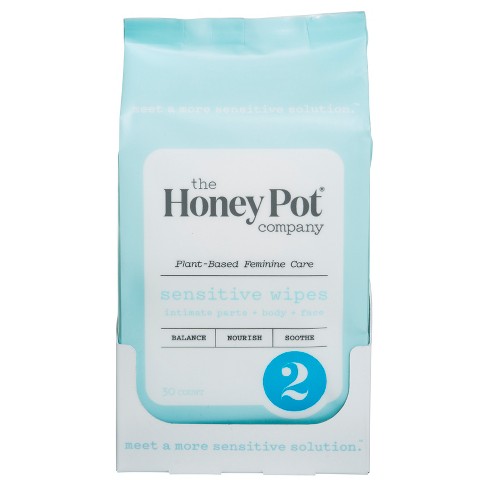 While these aren't explicitly made for post-workout time, they are still a great option to use to freshen up 'down there.' These sustainably-sourced, rayon wipes are fragrance free and infused with antioxidants and natural probiotics to help banish odor-causing bacteria and help you feel your freshest. All natural, Black-owned.
Photo: The Honey Pot Company
For those sensitive to fragrances, these wipes clean away excess dirt, oil and sweat that can cause pores to clog or lead to breakouts without any added scent. Allergy tested. 100% fragrance free.
Photo: Clinique
Note: This is not a sponsored post. The opinions above are based on the author's own recommendations.