RUNGRL 013 | Summer Sunset

Between the moody weather and negotiating with miles, we conclude that Summer '19 was a handful. You worked hard and are now due for a little R&R. This mellow set reflects the calm before the fall race season storm. Light some sage, hit a yoga pose and cool out to some smooth and vibey beats.
Listen on Spotify
Race training season is here and it's time to turn it all the way up. This high-energy playlist is chock-full of your favorite Dirty South bangers. Remember, when it comes to this running thing, there are no limits. Get your mind right, give it your all and start off this training season on fire!
Listen on Spotify
RUNGRL is officially one year old and we are keeping the party going with a playlist full of happy feelings. Black women, let's keep killing it in the running game and get in a few extra laps in honor of your dopeness. Lace up. Let go. RUNGRL!
Listen on Spotify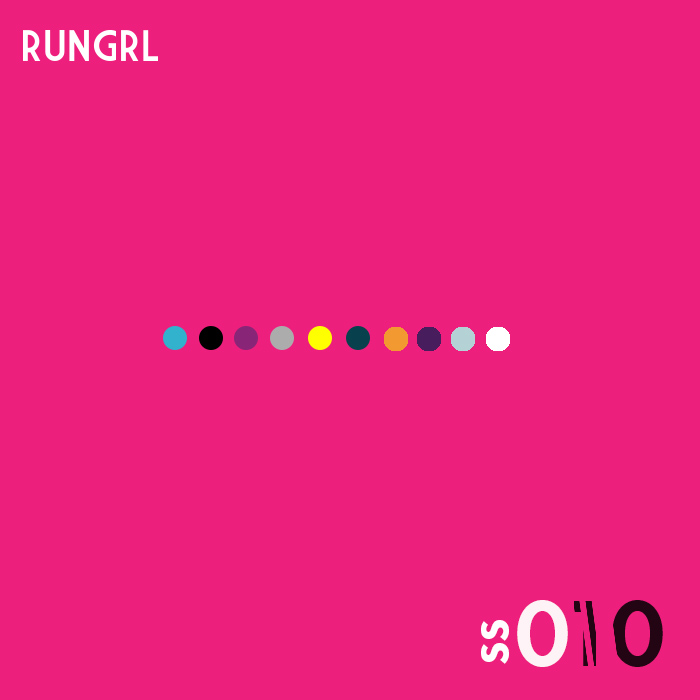 RUNGRL 010 | Stay Coastin'
Training season is upon us and this month we're getting real West Coast with it. Lock all the way in and keep one foot in front of the other while coastin' to some classic heat from the best coast.
Listen on Spotify
RUNGRL 009 | Strictly Business
Spring is around the corner, so it's time to get down to business and back to these miles. Get your life and race ready while bumpin' to some feel good, old school 90s vibes.
Listen on Spotify
Dancehall and Afrobeats aren't just for the nightclub dance floor. Lace up, get sweaty and catch the beat dem while running to the riddim.
Listen on Spotify
RUNGRL 007 | Funk Up 2019
There's no better way to celebrate the miles you logged in 2018 than to free your 'fro and funk it out through the New Year. This month's playlist should give you the jolt you need to keep those feet in motion to Funk Up 2019!
Listen on Spotify
RUNGRL OO6 | Ladies First
This month we're celebrating all things woman with a playlist that features your favorite lady lyricists, all in one place. We spit bars, we rock mics and we run miles. We can't think of a better way to push through the fall running season than with a little fire from our LADIES!
Listen on Spotify
Whether it's your favorite genre or a guilty pleasure, there's always room for a little (or a lot of) Trap Music. This month, our playlist is sure to keep your head bobbin' and feet moving while you get those miles in.
Listen on Spotify.
RUNGRL 004 | Summer Feels
We can all use a pick-me-up sometimes and there's quite nothing like upbeat music to help you get motivated for a meeting with the miles. This month's playlist is chock full of the tunes you need to stay motivated as we close out the summer.
Listen on Spotify.
RUNGRL 003 | The Cool Down
Fall race season is quickly approaching and while we know you've been training hard, we hope you're also focused on recovery. Our July playlist was designed to help you slow it down and vibe out.
Listen on Spotify.
RUNGRL 002 | All Essence Everything
In celebration of our trip to Essence Festival, our July playlist is all about you and your girlfriends. Check out the best playlist for getting miles in with your besties.
Listen on Spotify.
RUNGRL 001 | For a Few Chill Miles
RUNGRL is live, baby! Each month we're dropping a vibey playlist to help you get and stay moving! Our June playlist is all about an easy day out with just you and the streets.
Listen on Spotify.