Breaking Up (and Getting Back Together) With Running
By Brittany Henderson
Running has been the love of my life for nearly 20 years. It started as an extracurricular activity in middle school, which led to me becoming an NCAA Division II 14-time Track and Field All-American. Now I can officially call myself a marathoner! While this running journey has been rewarding, it has not been without some much-needed breaks.
After competing at the collegiate level, I knew my journey would one day switch to distance running, since my previous love, sprinting, did not seem sustainable. After college, I took about four years off from running because I did not think my body could do anything else but run short distances (less than a mile). I reacquainted myself with running in my late 20s when I joined a local running group in Washington, D.C., where I found a space to explore distance running. Now, my dynamic with running very much feels like a relationship. It must be nurtured and loved, but sometimes space is necessary.
In the past, when I found myself falling back from running, I had to pause and think to myself, "What are you doing? You know running has been loyal to you. It got you through college and some hard times. You and running have mutual friends—how's that going to work? You two have HISTORY!"
The reality is that although running is a critical part of my self-care regimen, taking planned breaks from running can be equally important.
Learning When to 'Break Up'
Training for my first marathon in 2017, the Bank of America Chicago Marathon, was quite an experience. In the weeks leading up to the race, my training was saturated with 5:00 a.m. runs to beat the sun, long runs in the sweltering heat, the tough job of fundraising and an exceedingly bothersome undiagnosed knee injury toward the end. As the pain of the injury increased, I knew the remainder of my training would be difficult and that I would need to plan ahead for post-marathon recovery.
By the time the race came around in October, I was exhausted and feeling pretty beat up. For the first time, I started to think about life without running. Being injured and having to slow down had actually hurt my feelings and I couldn't find my usual joy for running. I knew as soon as these thoughts crossed my mind that a running hiatus would be needed until I regained my strength and passion for the miles.
After my marathon, I took some time for recovery but, of course, I couldn't just sit idle during this time. My rebound activity became yoga. I decided to do a work-study program at a local yoga studio to keep my attendance high and cost down. I would highly recommend this option to anyone wanting to get more involved with yoga but who might be intimidated by the cost associated with some studios. Regularly practicing yoga allowed me to focus, to stretch my mind and body and, most importantly, to heal.
After about a month and a half, I began to feel balanced, but I wasn't quite ready to start running again. That was until a few friends reached out about a running opportunity that I simply could not resist: eight runner friends of mine from District Running Collective were setting out to do a relay race from Los Angeles to Las Vegas as part of The Speed Project. I felt so torn because my body said, "Nope, too soon!", but my heart and my competitive side screamed, "Yes! Yes! Yes!" My heart and competitive side won, of course, and I began to acclimate myself to running at the level needed to run The Speed Project. The experience—through city and desert, from broiling sun to total darkness—was nothing short of extraordinary, as I knew it would be.
Recovery Takes Time
Unfortunately, my decision to get back into running was premature, and while the Speed Project experience was amazing, it was not enough to get me to permanently recommit to running—yet. I needed more time and space to get healthy, accomplish some goals outside of running and take the time to work at loving some other parts of my life as much as I loved running.
Stepping away from something I love so much was tough, because it is so intrinsic to who I am and how I identify myself. There's always a physical challenge and an awkward stage when coming back after a hiatus, but it's worth it. Now that I'm easing back into running, I get to start fresh with a new perspective and goals, remembering the good times and trusting that this beautiful thing that has been a part of my life for so long will always be there.
Resetting my mind and body after intense running stints helps me come back tougher and ready to set out on new running adventures. It has been a little over six months since The Speed Project and I am still only running (healthy) intermittently. I have remained active during this time with cross-training, yoga, and strength training.
I've been considering potential races coming up within the next year, and I definitely feel ready to get back to running and testing my body's limits. This running relationship requires commitment, trust, faith and diligence, but listening to your body and intuition when it is telling you to step away is critical to keeping your passion and love for the sport alive. I encourage everyone to understand their relationship with running and to trust their mind and body when it is time to take a pause.
Follow Brittany's running journey on Instagram @_belaine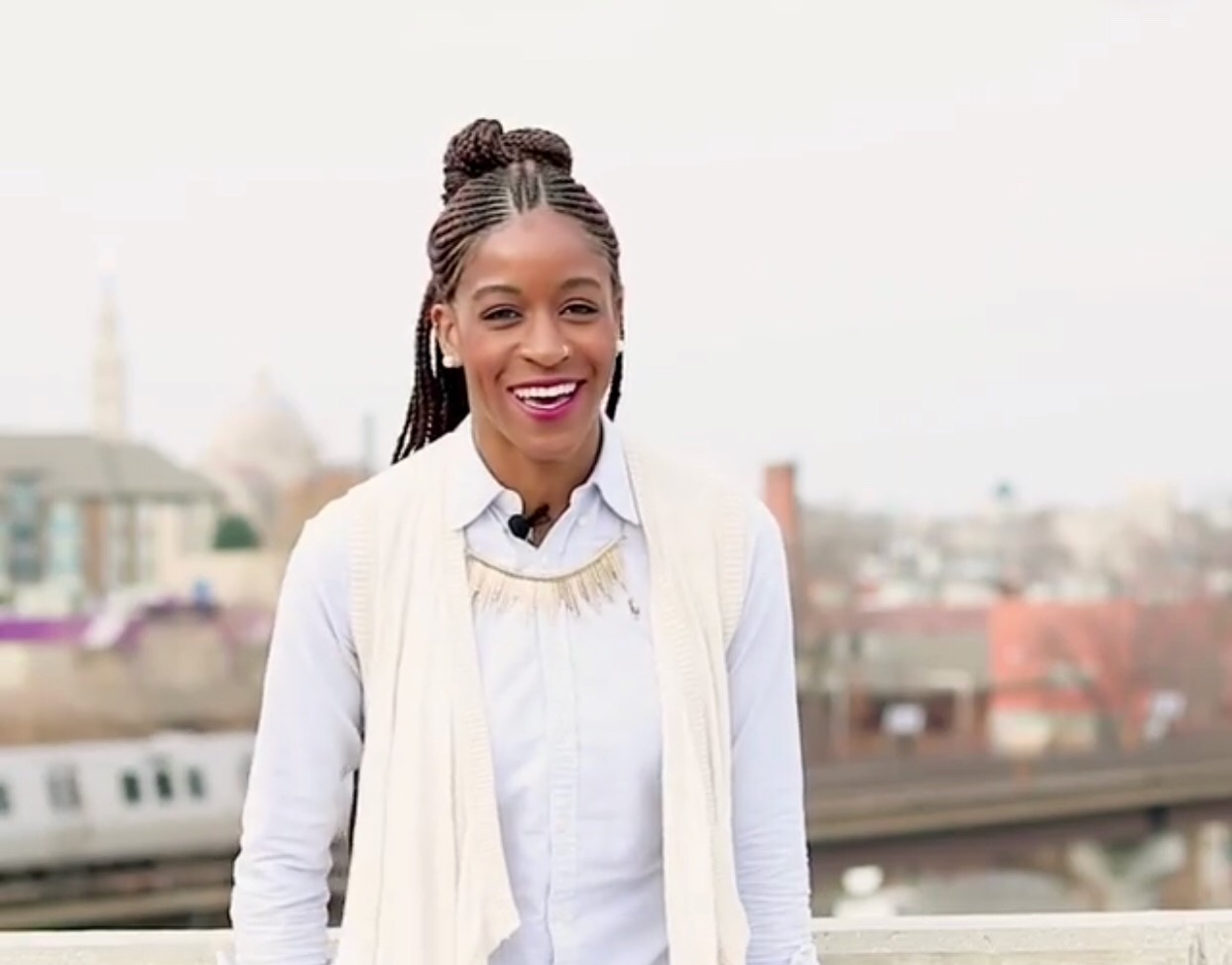 Alumna of Minnesota State University, Mankato where she earned a Bachelor of Science in Mass Communications and a Master of Arts in Sociology. She is a 14-time Division II Track and Field All-American and currently works in higher education at an education technology company in the DMV.