Makeup on Race Day: The Boost I Didn't Know I Needed
By Lauren Williams
Previously, I'd always felt that the race course was not the right place for makeup. That was until I saw my race pictures. (Yikes!) Of course, I am very happy with how I look without makeup, and I certainly applaud women who go makeup-free, but I love makeup. I proudly wear it whenever I step out the house, to go to the office or to an event. I like how it adds just the right finishing touch to my face in photos, too.
We aren't talking a full "beat face" here, but since I know I love makeup on a daily basis, why not wear it to look good for a race that I've also worked so hard for? This was my thought process the morning of my most recent race, the National Women's Half Marathon in Washington, D.C.
I know, I know, #priorities.
As it was my third half marathon, I had finally accepted that no matter what, there will be pictures. During and after your race, you are going to be emotional, excited, exhausted and, most of all, proud that all the training and hard work culminated in these few hours of a race course. Who wouldn't want to capture this awesome moment?
Here's how it all went down, in my mind:
RING! RING!
It was 5:00 a.m. on a Sunday and my phone alarm was blaring. It could only mean one thing: race day. With darkness outside my window, I got out of bed and headed to the bathroom to wash my face, brush my teeth and fix my hair. As I prepared the upcoming physical challenge, I couldn't help but contemplate my appearance. I thought to myself:
Do I want a low bun or high bun? I want my race pictures to show a cute, neat bun. Wait, race pictures? Cheer Squad will be at mile eleven snapping pics and then there are the official race photographers' pictures. There will also be post-race photos with my friends. I'll want to remember this accomplishment! I'd better add some wipes to my checked bag so I'll be able to clean the salt lines off my face.
That should be good, wait---what if I just dab some mascara on? There will be sweat for sure, but will there also be struggle tears? Better grab the waterproof mascara. Perfect. Now, should I fill in my eyebrows? *Shrugs* Why not?! Alright, just to make sure everything is smooth, I'll dab a little bit of concealer. Blush? It won't hurt. Highlighter? Oh, yes the Fenty Beauty one. So pretty.
Okay, now I've got a post-race game plan: Grab checked bag, run to the restroom, dab my face with the wet wipe, pose for pictures. That way I will be camera-ready both during and the race, and feel cute while doing it. Let's go!
Of course, I loved how my photos came out, and it gave me a boost to feel cute while pushing through 13.1 miles.
Every race can be challenging and potentially painful, but once you finish (and you WILL finish), you are going to cherish this amazing accomplishment and the photo mementos.
Whether you choose to wear makeup or not is up to you, but be sure to do what makes YOU feel your best on race day. Whether the photographer snaps a picture of you feeling energetic at mile five or struggling at mile eleven, remember to smile and take this moment all in. You never know who you are inspiring.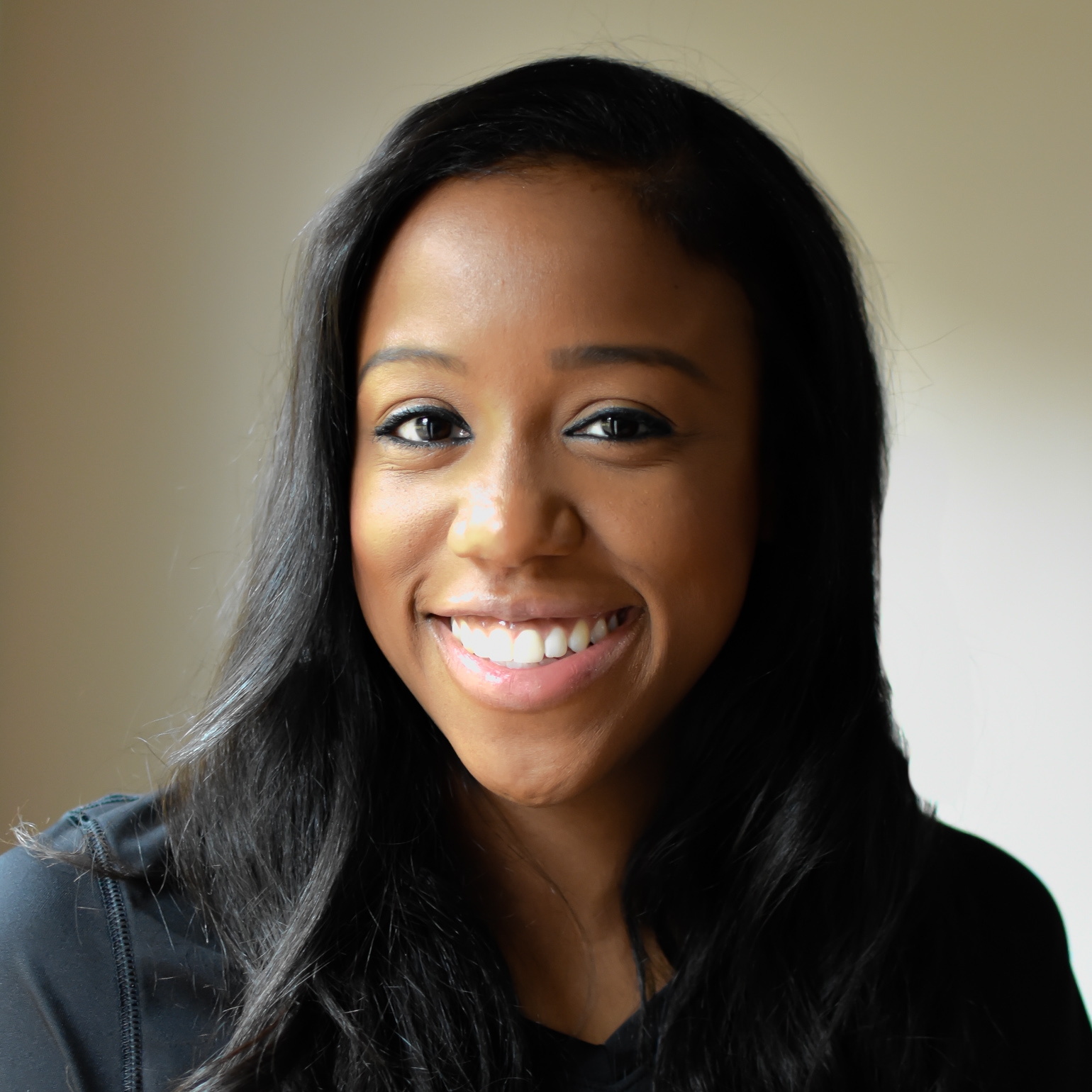 Lauren loves traveling to different places for visiting friends and family, running and relaxing.